Posted on
Categories
Blog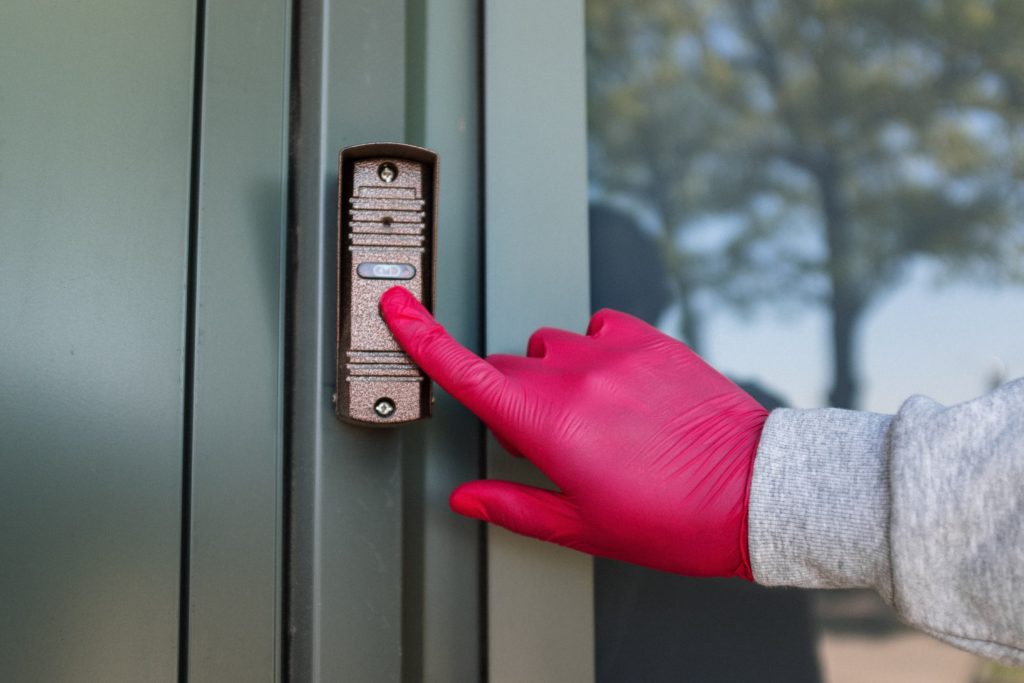 Does your fur buddy go crazy every time as soon as someone rings the doorbell? It is the issue with every dog owner that the sound of the doorbell provokes the dog for loud barking. Nevertheless, with proper training and perseverance, you can teach your dog to stay calm when someone arrives. You can control this by knowing what dog links with a ding-dong or a door knock. According to various Naperville dog poop removal services, it will definitely result in a good behavior change.
Accompany the Doorbell with Treats
In this type of training, you'll need a helper. Recruit a family member or friend as a helper to ring the doorbell or knock the door. As soon as the bell rings, feed your dog with a treat immediately. In case your dog starts to bark, simply ignore your pup. Once your furry friend is quiet, try again with the same exercise. Make your dog feel like you are treating it for not barking. Your dog will already be aroused so be patient and pamper your pup.  If you can't get a helper, you can carefully open the door to ring the doorbell yourself. Repeat this for 5 minutes, putting the treats away. This will help your dog realize that staying calm earns a treat.
Sit and stay commands
Sit and stay is great behavior training for a dog. It not only prevents your pet from becoming crazy on the doorbell but also stops them from rushing out the open door. So, just begin by tutoring your dog with basic sit and stay commands. Make sure to teach your dog some release commands also. Release commands like "ok", "release", or "play" teaches the dog to not move even if someone walks in. These simple gestures can teach discipline to your dog even on the visit of a Dog poop service for homes if you have hired one.
It is wise to teach your dog to sit and stay at a specific spot beside the door. This will let your pup to see who's there, still allowing people to walk in. Practice this sit and stay gesture by asking your helper to come to your door repeatedly without knocking or ringing the bell. If at any instance your dog breaks the stay position, close the door with the helper outside. Very soon your dog will realize that the only way to see the person is to hold the stay position.
Tire Your Dog
Make your fur buddy get enough exercise the whole day, as tired dogs are quiet dogs! Dogs need at least 2 to 3 sets of 60-90 minutes of exercise daily. Walking, and playing throw and fetch are good ways to exhaust out your dog. If you are a working person, consider taking daycare services from a good Dog poop service for homes. A good Dog poop service for residential buildings will have these dog care services for working people.
The arrival of guests will no longer be a stressful time! With patience or by hiring a Dog poop service for homes, your dog can learn how to stay quiet when the doorbell rings.