Posted on
Categories
Blog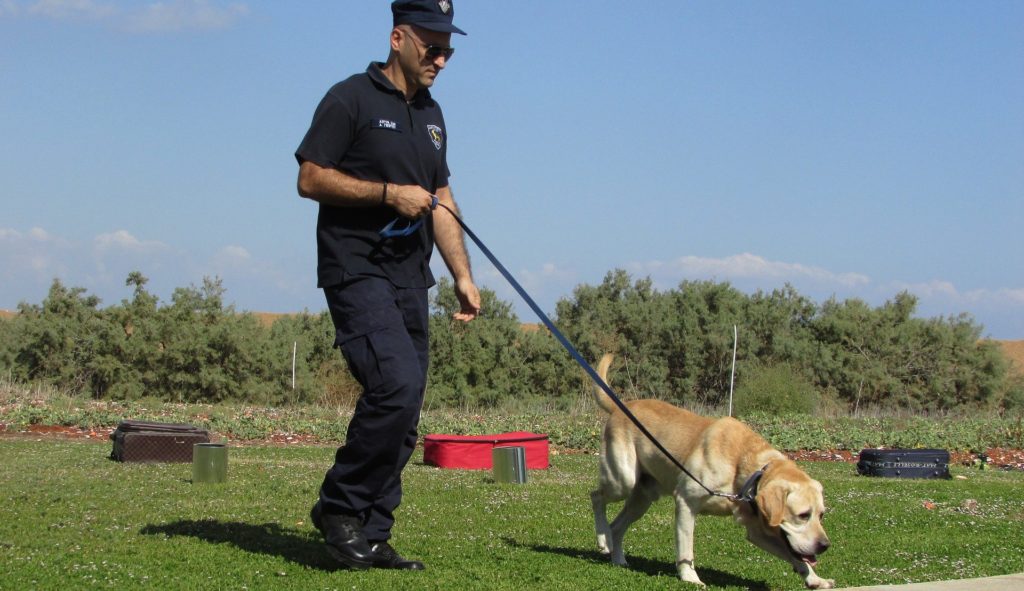 Dogs can be more than becoming a faithful fur buddy. They surprise us by being productive and doing new things every day. While dogs are the great emotional supporters, we can also rely on them as our strong security canines. Well, who does not know about the police dogs and their grand valour stories? Those dogs never fail to make their owners feel protected, energised and loved at the same time. The secret behind the strength of police dogs and things like how they are trained must excite many dog owners who want to train and groom their fur babies in such a disciplined way. So, let's talk about certain skilled dogs, their innate qualities and training capabilities for various activities.
The particular dog breeds such as German Shepherds or the Belgian Malinois are genetically wired for protection and detection tasks while Labrador, Beagles and Bloodhounds are naturally talented for tasks such as searching for certain goods. Last, there are the Dutch shepherds that are utilized for search and rescue.
Look at some activities they are given training for:
Police patrolling dogs
These dogs work as additional units on the roads in many aspects of routine police life, from finding suspects to protecting their officers and catching criminals. These police dogs assist officers in maintaining order and go beyond their duty in the work they are assigned to. They are trained to chase criminal suspects and hold them while the officer arrives.
Drug or substance detection
The trained dogs can easily detect any illegal substance that may be present in a product or material; meaning they gets narcotic scent training. Their training is tough and requires a powerful ability to distinguish unique kinds of drugs while not getting confused, even if another smell takes over.
Bomb tracking
Some dogs get specialized training in recognizing bombs or explosives. They train the brave dogs not only in detecting the explosive weapons or material but also respond carefully and safely let their partner officer know about the location of explosives.
Training a dog is not a simple task, so it is not advisable to scold them even if they are doing it wrong. We can make the training method simple by rewarding them with prizes or treats for their correct guesses and completion of tasks. They train police dogs with positive reinforcement and it is the thing you need to know if you want a happy and well-adjusted dog, with some other necessary actions in training like: 
Obedience and consistency
Police dogs are constantly rewarded for their hard work and their training always emphasizes safety, control, and efficiency. They can learn obedience and how to keep focused on distracting situations. The decent obedience training is critical and the puppy must be able to sit, stay, come and go as per instructions while both being on-leash and off-leash.
Watch for evaluations
As the police dogs do, your fur friend (if possible) must be able to perform under stress, even in loud chaotic environments and sometimes with minimum guidance. In this way, their training involves the activities that are done over and repeatedly to test.
Keep things fun
Training should be a pleasant time for the dogs while not enhancing the pressure on them. When you train your dog positively, it can lead to your dog performing exceptionally well. They do well when the rewards are so great.
Summing up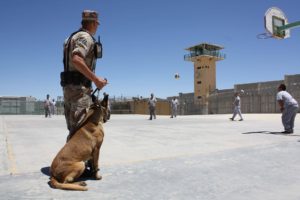 At the end of the day, your dog even with a heroic badge is your companion in need. They need lots of time, attention, and love; they in return, offer a lifetime of loyalty. There are several specialized needs for certain dogs that make them suitable for what scenarios they will face. The dogs must be trained in such a way they are kept hygienic and clean by training them with proper food habits, waste elimination manners, etc. We at Doo Care provide dog poop removal services to take extra precautionary care of your fur buddy while maintaining their hygiene and comfort. Even the strongest dogs need affection, sympathy and health care.