Posted on
Categories
Blog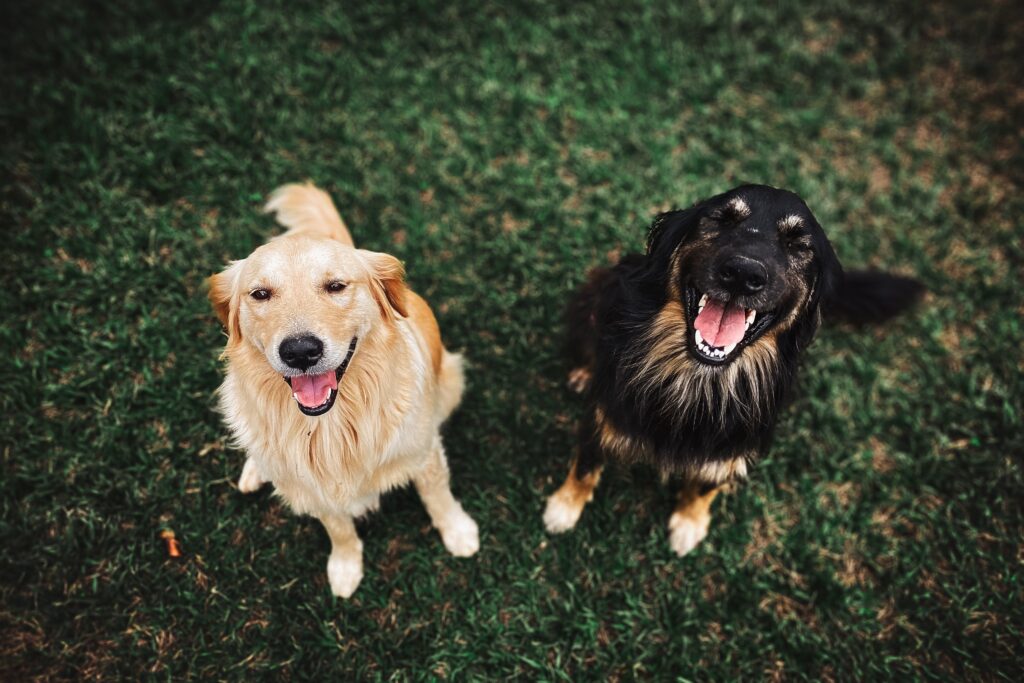 Are you stuck in an emergency and you don't have anyone to look after your fur baby? Are you perhaps planning on a vacation? Well unless you have a private jet and a doggy passport I don't suppose you know what to do with your pup/s. No worries. There are several dog boarding service providers in Chicago. They have friendly as well as attentive teams providing the services in Naperville, Downers Grove, Elmhurst, Glen Ellyn, and other nearby areas. Doo Care, a Dog Poop Service for Residential Buildings can assist you to their partner dog boarding service providers offering a homely environment to your pup. Whether you want to board your dog for just a night's stay or a week, your fur buddy will spend every moment enjoying with other mates and friendly staff and will have a sound sleep.
There are vast options for dog owners searching for a high-quality dog boarding solution at affordable prices in Chicago. You can even go for a luxury five-star boarding and daycare facility for your furry friend. While looking for a pet-centric resort, you may also wish to have other services for your dog. Various dog boarding resorts offer spas as well as daycare facilities for your pet's comfort and relaxation. Apart from this, some high-end luxury boarding services have huge outdoor as well as indoor play areas, lounges, pools, fully-stocked kitchen, and security CCTV cameras. Thus, your lovely pooch can get a luxurious experience staying there. Such comfortable dog boarding hotels offer expert caregivers with hands-on experience with daycare and boarding.
Things to Look Before Dog Boarding
There are a few things you need to take care of while choosing a dog boarding service. Look for a service that provides a chemical-free kennel and natural environment for your pooch so that your dog may not feel homesick there. All the caregivers should have prior experience with dogs. The facility of having a pet specialist doctor on call is necessary in case your dog has some health issues. Always make sure that the boarding team must have a person for poop scooping. In case of dog boarding at your neighbor's apartment, you can hire a Dog Poop Service for Residential Buildings. This type of home dog boarding is a better as well as pocket-friendly alternative.
Checking all the necessary things before dog boarding, you can freely travel to your holiday destination. Thus, you can deal with the emergency or have a peaceful journey not only knowing that your fur buddy is in good hands but also to have a special vacation full of fun and luxuries. You can call Doo Care, a daily Dog Poop Service for Residential Buildings to get help with dog boarding.
FAQs about Dog Boarding
Is dog boarding good for dogs?
If your fur buddies are comfortable as well as active in the house, boarding is surely a good option. Some dogs don't prefer to socialize with other pooches, so they become irritable at a boarding facility. However, some dogs love being with their furry pals, so boarding is just like a vacation for them. So, it's important to know your dog's behavior before leaving him to a dog boarding resort.
How often should you take your dogs to a dog boarding facility?
There is no particular time to take your dog to a dog boarding facility. It depends on your busy timetable or an emergency and how cozy your dog is staying at a boarding facility. If your pooch loves to socialize well with other litter mates, then you can go for dog boarding during your vacations or any emergency. However, some pups at a young age suffer from homesickness and hesitate to socialize, in that case, dog boarding is not preferable.
Do dogs really like boarding?
Dogs will love boarding and daycare so as long as they feel easy in the new environment. The caregiving staff should be animal-loving, sympathetic, and caring. The staff should keep the dogs of the same breed or age together. Some dogs develop fear as well as hostile attitude while being at some other place, so the dog owners should speak with the dog boarding staff to find out a solution. You can also get assistance from a Dog Poop Service for Residential Buildings that you are hiring.
What to bring to the dog boarding facility?
For your dog's health and comfort, you can bring your dog's regular food to avoid any digestion issues. Dogs burn a lot of calories while playing at a boarding site, so they need more food. But, it's not mandatory because every dog boarding facility has an in-house kitchen. Apart from this, you can also bring some clothes, toys, and bedding to make your dog feel at home. Bringing regular medications is very crucial, so do not forget to bring them.