How doo care works?
Decide Frequency?
Once per week
Twice per week
Every other week
One time
We Add Service Notes to Our App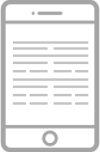 We Walk in Lawn Mower Pattern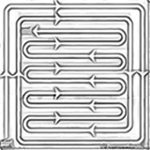 We Take Your Dog's Poop Away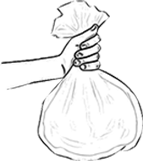 We Leave You a Doorhanger
Why doo care?
Dog Poop Picked Up Since 2006
Pricing
$10/Month Each Additional Dog
*Above new customer rates are guaranteed for 12 months.
*Surcharge may apply for extra large yard or to clean both front and back.
*New customer initial clean up promotion just $49.00 (1 dog, $10 each additional dog). Larger lots will incur
an additional charge. Get a free initial clean up when you prepay. See our promotions page.
*Stops in Chicago and Northwest Side of Chicago will incur an additional charge due to traffic and parking issues.
*New customers with recurring pooper scooper service receive priority in scheduling.
One Time Visit? Email for dog waste removal rates or call (630) 786-6008.
We Clean 12 Months a Year!
All work is 100% guaranteed or your money back.
About US
Since 2006, Doo Care has been the Chicago areas trusted leader in dog poop pickup service. The biggest and best provider of pooper scooper and pet waste removal is just a click or phone call away. Our services start as low as $11.30 per visit for weekly service and $9.00 per visit for bi-weekly service. With 15 colorfully wrapped trucks to serve you, we are the largest and most dependable dog poop removal service in the Chicagoland area. Our fully trained dog friendly service techs do a fabulous job, just check out our Google and Yelp reviews. Text us for a quick response at (224) 202-3298. If you are tired of picking up your dog's poop, then give our dog poop pick-up service a try! Doo Care's dog poop clean-up service for as low as $11.30 per visit for weekly service and $9.00 per visit for bi-weekly service. Just think, no more dog poop problems with Doo Care's poop scoop service. Your dog poop removal worries will be history! On your scheduled service days, a Doo Care dog waste technician will arrive at your home in one of our professional, fully branded trucks. He or she will walk your yard in a grid-like pattern with their eyes scanning back and forth across their path, collecting every doggie deposit spotted along the way. Once the first pass is complete, they will circle around and walk the path a second time. We also have detailed notes in our service app to make sure we get it all. Once your yard is complete, we place the full bag in another fresh one and tie them securely with an overhand knot at the top. We then take the dog poop with us. Nothing is left behind. Last, but not least, we leave a green and orange door hanger on your front door to let you know that your yard is now perfectly clean and ready to enjoy!
LEARN MORE...
So, I've used them now for the last probably 4 years, if not more. I can't quite remember the length of time, but the reason being, I've spoken to the owner as well as the people who actually pick up afterward, they've done an incredible job keeping my backyard clean. I usually have Debbie pickup at my location, and she's fantastic, she literally combs every area of the backyard, to the point where I can run out there and not worry about stepping on anything. The service is so worth it, especially during winter and after the snow thaws out. I totally recommend using them and will continue to do so.
dog poop pick up service area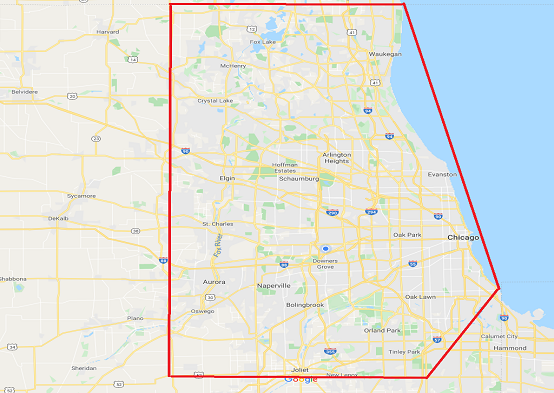 Get our pooper scooper service in Addison, Alsip, Arlington Heights, Aurora, Bartlett, Batavia, Bensenville, Berekley, Berwyn, Bolingbrook, Bloomingdale, Blue Island, Bridgeview, Buffalo Grove, Burbank, Burr Ridge, Broadview, Brookfield, Buffalo Grove, Carol Stream, Chicago, Chicago Ridge, Cicero, Clarendon Hills, Countryside, Darien, Deerfield, Des Plaines, Downers Grove, Elmhurst, Elgin, Elk Grove, Elk Grove Village, Elmwood Park, Evanston, Evergreen Park, Forest Park, Forest View, Franklin Park, Geneva, Glencoe, Glen Ellyn, Glendale Heights, Glenview, Hanover Park, Harwood Heights, Hickory Hills, Highland Park, Highwood, Hinsdale, Hoffman Estates, Homer Glen, Inverness, Itasca, Indian Head Park, Justice, Kenilworth, La Grange, La Grange Park, Lemont, Lincolnwood, Lisle, Lombard, Lyons, McCook, Medinah, Melrose Park, Morton Grove, Montgomery, Mt. Prospect, Naperville, Newark, Niles, Norridge, Northbrook, Northfield, North Aurora, North Riverside, Northlake, Oak Brook, Oak Lawn, Oak Park, Orland Hills, Orland Park, Oswego, Palatine, Park Ridge, Palos Hils, Palos Heights, Palos Park, Plainfield, Plano, Prospect Heights, River Forest, River Grove, Riverside, Riverwoods, Rolling Meadows, Romeoville, Roselle, Rosemont, Saint Charles, Schaumburg, Schiller Park, Skokie, South Elgin, Streamwood, Stickney, Sugar Grove, Tinely Park, Villa Park, Warrenville, Wayne, Westchester, West Chicago, Western Springs, Westmont, Wheaton, Wheeling, Wilmette, Willowbrook, Willow Springs, Winfield, Winnetka, Wood Dale, Woodridge, and Yorkville.
If your town is not above, call us. We probably have dog waste removal service in your area.